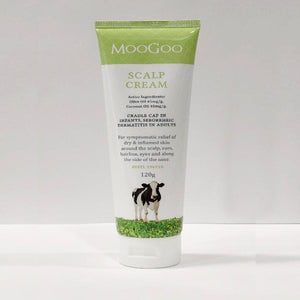 A moisturiser for Cradle Cap in Babies or Seborrheic Dermatitis in Adults. Many people, including babies, are troubled by skin that becomes red, dry and sometimes itchy around the scalp, hairline, neck, ears, eye areas, and along the side of the nose and mouth. These are oily areas of the skin and sometimes yeast on the skin can become more prevalent and cause irritation. This version of our moisturising cream helps return the skin to a healthy condition.
ALWAYS READ THE LABEL. CONTACT YOUR HEALTHCARE PROFESSIONAL IF SYMPTOMS PERSIST. WE RECOMMEND PATCH TESTING THIS PRODUCT.
Directions: Apply cream topically as required to keep skin moist and healthy. Suitable for babies and adults. If symptoms persist, consult your health care practitioner. As with all natural products, patch test first to check for allergies.