Meet Sharbel!

Our instore naturopath.
Mum, Dad, Bub

All your advice, support and recommendations in store.
Products For Your Baby

Recommendations tailored specially for your family.
Colic, Gas, Wind & Reflux

Products & advice to help your baby.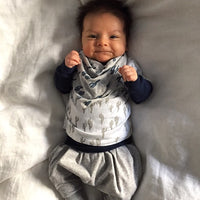 Perth's Place to go for Parents
Padbury Pharmacy is quickly becoming one of Perth's leading parenting hubs, known for the advice and support offered across many baby-related topics. Our highly skilled team of Pharmacists, under leader Steven Litas, are well versed in the ebbs and flows of parenthood and all that comes with it, and are available 7 days a week to offer recommendations on products and services to support your growing family.
For any questions on the health, wellbeing and development of your baby, don't hesitate to reach out to us. We're always here to help you find your better.
health. care. advice
Padbury Pharmacy is a fusion of traditional pharmacy, with a modern space to meet, shop and connect. Owner Steven Litas has made a truly conscious effort to create a space for mums, dads and babies to come, share and learn. Padbury Pharmacy aims to help you 'Find your better.'


For personalised healthcare and advice, give us a call.
Call: 08 9401 7101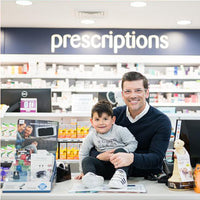 We have a great story to tell.
Padbury Pharmacy has been a proud constant in the lives of Padbury residents for more than 20 years. 
Read More
We are more than a Pharmacy
Opening Hours
Shop 12, Padbury Shopping Centre
Cnr Warburton & Leichhardt Avenues Padbury WA 6025

Monday – Friday : 8.00am – 6.30pm
Saturday : 8.00am – 5.00pm
Sunday : 8.00am – 4.00pm
Get Directions