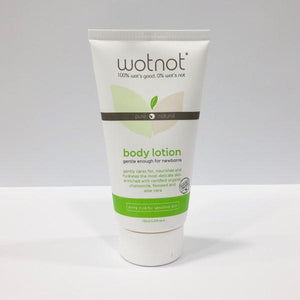 Approved for use with the most sensitive skin, including eczema, rosacea and psoriasis. 
Wotnot Baby Lotion is a beautiful velvety natural lotion for babies enriched with certified organic oils which most closely resembles baby's natural oils. This along with added certified GMO-free vitamin e ensures that your baby's skin is gently nourished and soothed from the outside in.
Our baby lotion also contains certified organic flaxseed oil which is one of nature's richest sources of omega-3 and omega-6. Omega-3 is considered essential to human health but cannot be manufactured by the body.