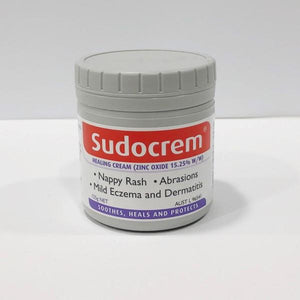 Sudocrem provides barrier protection against irritants coming in contact with your baby's skin. Sudocrem assists in the management of:
Nappy Rash
Eczema
Chapped Hands
Minor Burns (Sunburn)
Rough Skin
Nappy rash is a common occurrence amongst all babies, due to the area being under constant exposure to a number of known irritants. Application of Sudocrem will assist in managing Nappy rash.